Component:
9CrMo tubes in a Platformer heater, with severe internal carburisation that had led to cracking and spalling of the carburised layer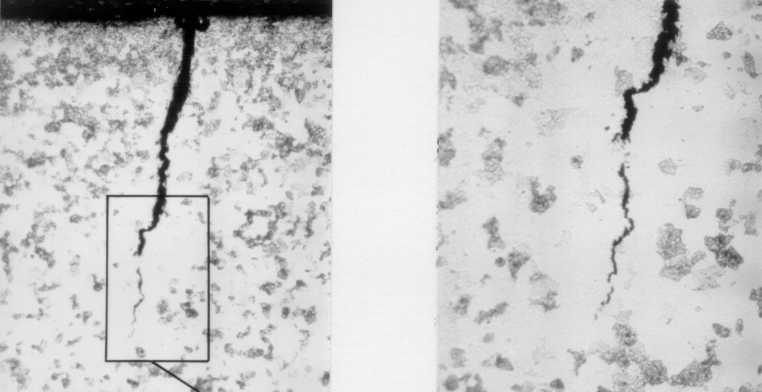 Objective:
to determine the effects of carburisation on tube integrity and life
to predict the safe remaining life of the tubes
Approach:
post-exposure rupture testing of tubes having a range of carburisation depths, including comparative tests on samples with the carburised material removed
probabilistic life assessment, following our standard method.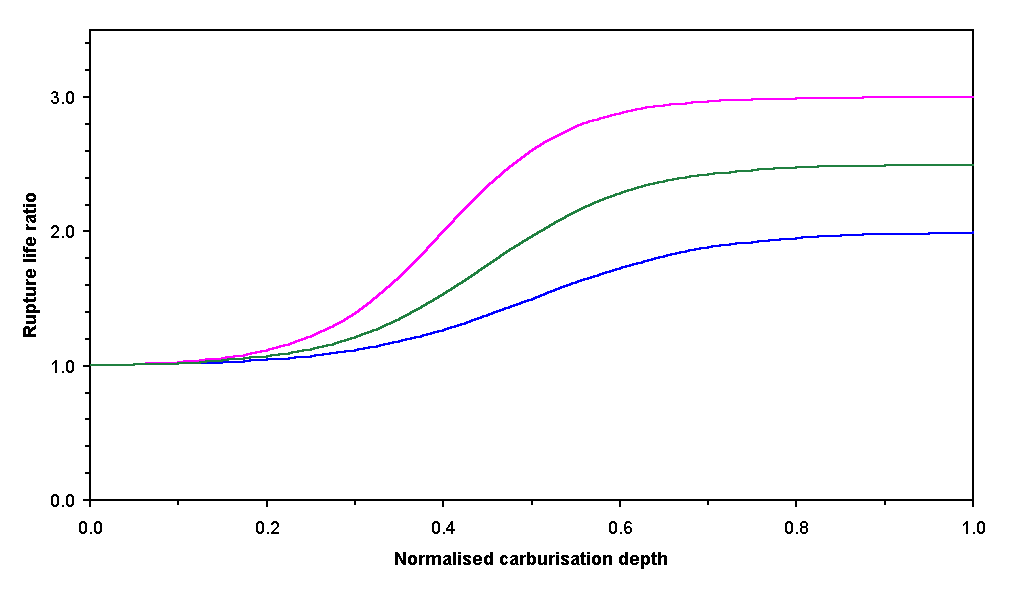 Results:
Effect of through-wall carburisation on post-exposure test life determined, for three typical tube materials
In the early stages of service life this strengthening effect dominates. Later, the accompanying loss of ductility leads to cracking of the carburised layer and a reduction in life.
Benefits:
Quantified model of the strengthening and weakening effects of carburisation
Database of in-service carburisation rates
Database of mechanical properties of carburised tube materials
A validated, improved method of heater tube life prediction
Publication:
Brear, J.M. and Williamson, J.
"Integrity and life assessment of catalytic reformer units"
Chapter 2 of EFC Publication 42 'Corrosion in Refineries', eds Harston, J.D., Ropital, F.
Inst Materials, Minerals and Mining, London, July 2007, pp 18-46
Franks, A.R., Bagnall, S.L., Brear, J.M., Williamson, J., Conlin, P. Reid, G.
"Carburization and Metal Dusting in Fired Heaters and Steam Methane Reformers:
Plant Integrity Issues"
NACE – AWS Conf. 'Materials Performance and Welding Technologies'
Dammam, Kingdom of Saudi Arabia, 11-14 September 2017